» Main Index


» Search This Site


» Submit Pub


» Contact Us

Home > Bedfordshire > Ridgmont > White Hart
White Hart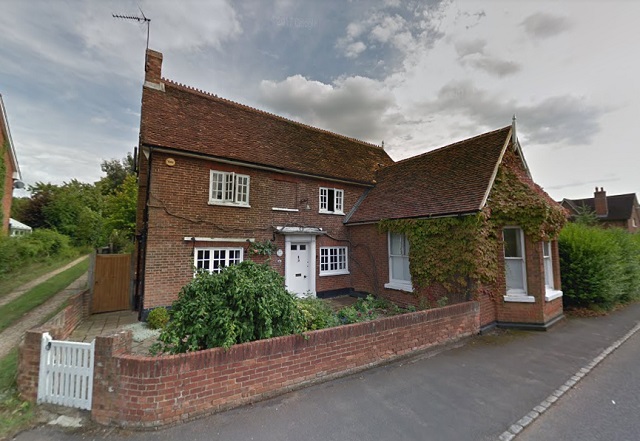 ---
The White Hart was situated on the High Street and is now used as a private house, having closed in 1964.
It's 1827 valuation shows it as a freehold public house, occupied by Norman Francis, with a capital stable for five horses, garden and a small close of land containing about an acres; outgoings - land tax 9s.
A valuation of the premises was made under the 1925 Rating Valuation Act; the valuer found a brick and tile detached building, it comprised a smoke room ("nice"), kitchen, tap room and bar downstairs with three bedrooms above (with a note in brackets that this became two bedrooms and a bathroom). Outside the premises comprised a coachhouse, barn and washhouse and garage ("cobble floor, no pit"); it was on mains drainage with water from London & Devon Estates (now Bedford Settled Estates) and had a telephone. Takings were £92 per annum for sale of a barrel of beer a week and half a gallon of spirits a month, its principal problem was its competition as summed up ruthlessly by the valuer: "Ought to be much better but killed by personality of tenant at the Red Lion", the tenant at the White Hart was an "old Navy man with pension". The old navy man also owned a shop in the High Street which was run by a Miss Rogers, whom Kelly's Directory reveals to have been Grace Rogers, a greengrocer.
Known Publican List
1822-1847: Norman Francis;
1854: Elizabeth Francis;
1862-1882: Thomas Brown;

1882-1886: Elizabeth Brown;
1886-1887: Frederick Seabrook;
1887-1889: John

Favell;
1889-1890: Henry James Welch;
1889-1890: John Parker Bird;
1890-1891: John Dix;
1891-1897: Joseph

Arnall;
1897-1898: John William

Arnall;
1998-1901: Charlotte

Arnall;
1901-1902: Edward Robert Pratt;
1902-1911: George Robert Sharp;
1911-1913: James Frederick

Goodchild;
1913: Fred

Inchley;
1913-1920: William Ricketts;
1920-1950: Joseph Corbett;

1950-1959:

Lilian Annie Corbett (Pratt from 12 Mar 1951)
---
Do you have any anecdotes, historical information, updates or photographs of this pub? Become a contributor and submit them here.
Like this site? Recommend us via the social networking share button on the left hand side of the page, or follow us on
or

Were you a customer, publican or member of staff at this pub? Add your email contact details here and let past regulars get in touch.