Home > Kent > Chatham > Lord Duncan
Lord Duncan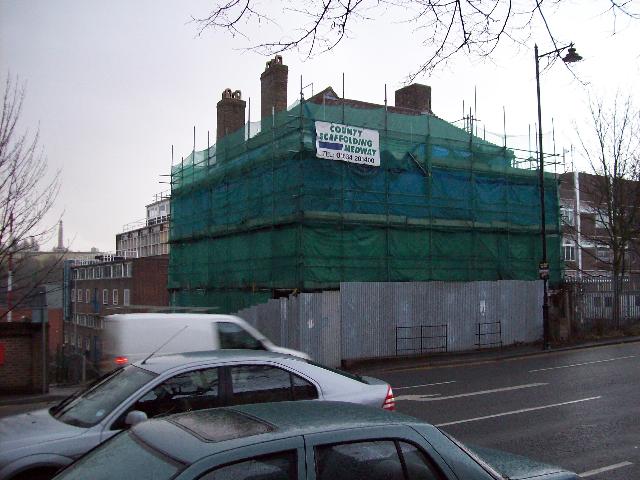 Picture source: Dave Dunmall
---
The Lord Duncan was situated at 59 New Road. This is a Grade II listed building, which was built in 1799. It has remained empty since closure.
This was still a wonderfully busy and atmospheric old pub in the late sixties, with a loyal and vocal group of regulars. A memorable but not unusual event was when someone drained his pint before giving us a warbled rendition of the Paul Anka song
'Diana'
- sang using his straight pint glass to add volume and tone. All the - seated - women responded spontaneously with the much earlier "Don't do it tonight - the moon is shining bright ". A man was playing spoons too. When did you last see that? Very sad to see it all boarded up a few years later - but at least it hasn't been demolished.
Andrew Dickersen (April 2011)
---
Do you have any anecdotes, historical information or photographs of this pub? Become a contributor and submit them here.
Like this site? Recommend us via the social networking share button on the left hand side of the page, or follow us on
or
Contacts
Were you a customer, publican or member of staff at this pub? Add your email contact details here and let past regulars get in touch.