Home > Lancashire > Lancaster > Blue Anchor
Blue Anchor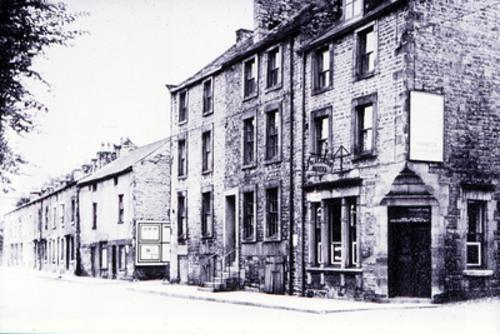 Picture source: Lunesdale CAMRA
---
The Blue Anchor was situated on St George's Quay. This pub was present by 1836 when the publican was Leonard Miller.
In the late 1950`s this was a Yates & Jacksons Brewery pub, publicans Jack and Annie Wadsworth. Freshly caught cockles on the bar on darts nights, most of the regulars drank mild then in glasses with your own number on.
Bill Redmayne (January 2012)
I was told by my grandmother that her father and grandfather used to run this pub in about 1880. Their names were Anthony and John Hoyle
Barbara Barsee (March 2012)
Annie Wadsworth was my grandmother, her and grandad ran the pub for years, I remember sitting on the bar to sing for the customers, many happy memories. Remember them delivering barrels of beer from Yates and jack sons.
Ann Bee, nee Wadsworth (December 2016)
---
Do you have any anecdotes, historical information or photographs of this pub? Become a contributor and submit them here.
Like this site? Recommend us via the social networking share button on the left hand side of the page, or follow us on
or

Were you a customer, publican or member of staff at this pub? Add your email contact details here and let past regulars get in touch.