» Main Index


» Search This Site


» Submit Pub


» Contact Us

Home > London > E1 > Cutlers Arms
Cutlers Arms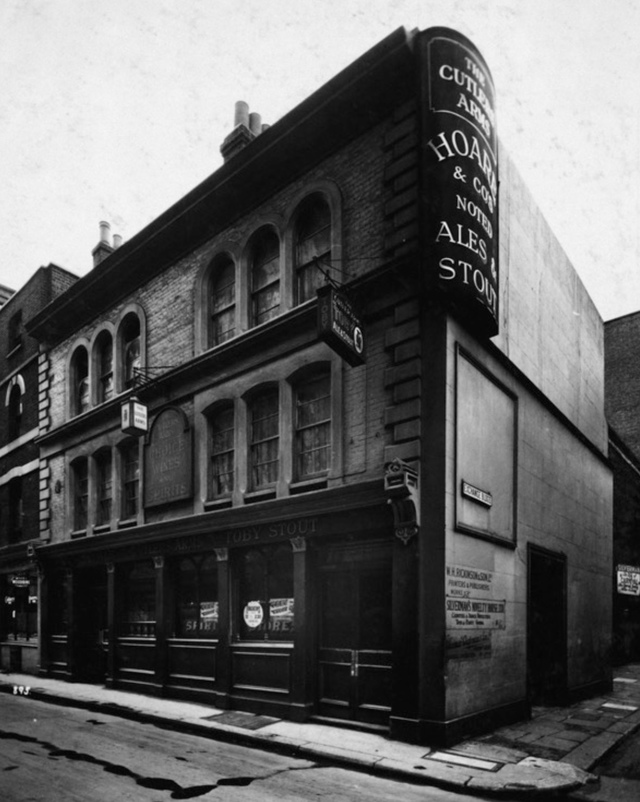 Picture source: Timothy Keane
---
The Cutlers Arms was situated at 6 Cutler Street.

During the Houndsditch Murders on the night of 16 December 1910 (which preceded the Siege of Sidney Street on 2 January 1911), this pub was commandeered by Detective Superintendent John Ottaway of the City of London police to interview witnesses of the event. This pub was present by 1839 and closed in the 1950s. It has now been demolished.
---
Do you have any anecdotes, historical information, updates or photographs of this pub? Become a contributor and submit them here.
Like this site? Recommend us via the social networking share button on the left hand side of the page, or follow us on
or

Were you a customer, publican or member of staff at this pub? Add your email contact details here and let past regulars get in touch.