Home > London > W1 > Cumberland Stores
Cumberland Stores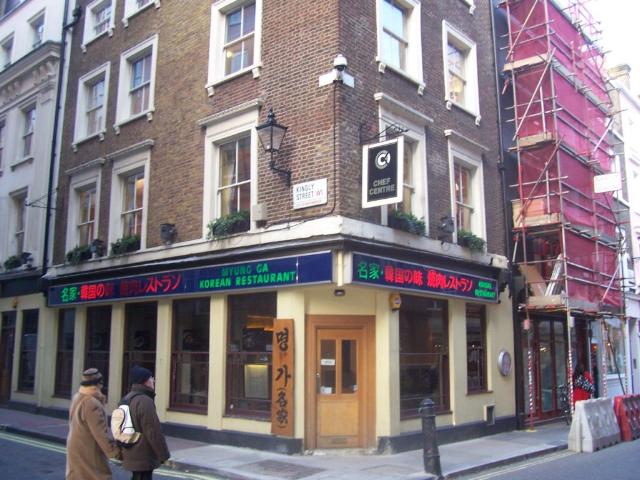 Picture source: Paul McCarthy
---
The Cumberland Stores was situated at 1 Kingly St W1, on the corner of Kingly and Beak St. This pub was run by Jack Brady and his wife Gladys. In the sixties it was frequented by the new beautiful people from nearby Carnaby St and in the seventies by the advertising community. Mick Jagger famously dropped in for a light ale after a news conference following his arrest in 1967 for cannabis use. The pub closed in 1990 and is now the Myung Ga Korean Restaurant.
Source: Paul McCarthy (former barman)
---
Do you have any anecdotes, historical information or photographs of this pub? Become a contributor and submit them here.
Like this site? Recommend us via the social networking share button on the left hand side of the page, or follow us on
or

Were you a customer, publican or member of staff at this pub? Add your email contact details here and let past regulars get in touch.