Kings Head, Chichester, Sussex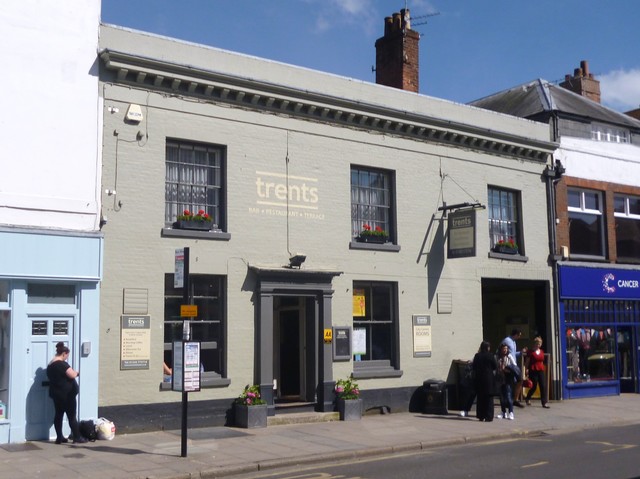 Picture source: David Fisher
---
The Kings Head was situated at 51 South Street. This was a Hentys pub from 1855 to 1955, then sold to Friary. It is now used as Trents bar and restaurant.
My family ran the Kings Head from at least the 1900's until 1951. The landlord George Styles was an engineer and did welding at Tangmere for what would become the RAF, he was also a radio ham and the pub was the first dwelling in Chichester to have electricity he generated it himself. After he died in the 1930's my grandmother Emily Styles continued to run it with my mother Iris (Burgess) until she retired from the pub.
Roger Burgess (February 2015)
---
Do you have any anecdotes, historical information or photographs of this pub? Become a contributor and submit them here.
Like this site? Recommend us via the social networking share button on the left hand side of the page, or follow us on
or
Contacts
Were you a customer, publican or member of staff at this pub? Add your email contact details here and let past regulars get in touch.