Baltic Tavern, Middlesbrough, Yorkshire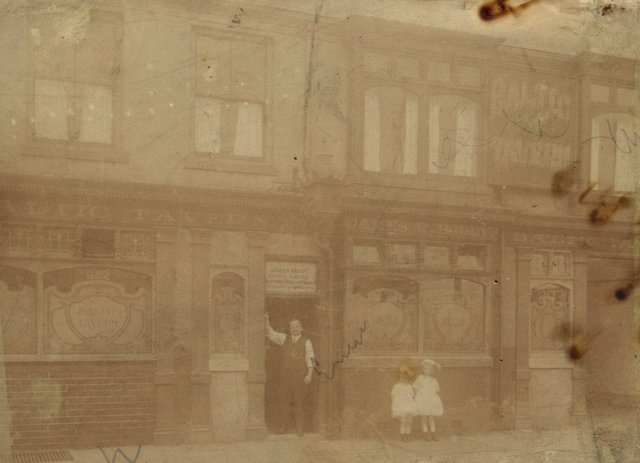 Picture source: Steven Johnson
---
The Baltic Tavern was situated at 21-22 Commercial Street.

Aa notorious pub with a reputation for hard drinking and accommodating ladies of the night - world-renowned among many sailors. The p

ublican in 1893 was Alice Bruce, and from 1912 to 1926 J.R. Boddy.
Many years ago a group called the Teesside Fettlers (one of them a guy called Stewart MacFarlane, who worked for BBC Cleveland) wrote a song called "Baltic Taverners".
The premise of the song was that the council invited a Duchess from Kent up to open a new ward at the General Hospital - but the Duchess turned out not to be the snooty type. The chorus went:
The procession it started at Ayresome
Past the Park and Museum as well
Past Kirkham's fruit stall and the Boro town hall
Back to the Baltic Hotel
James McLaren (July 2012)
---
Do you have any anecdotes, historical information, updates or photographs of this pub? Become a contributor and submit them here.
Like this site? Recommend us via the social networking share button on the left hand side of the page, or follow us on
or

Were you a customer, publican or member of staff at this pub? Add your email contact details here and let past regulars get in touch.
Other Photos
Picture source: Steven Johnson
Picture source: Steven Johnson