» Main Index


» Search This Site


» Submit Pub


» Contact Us

Speedway Hotel, Middlesbrough, Yorkshire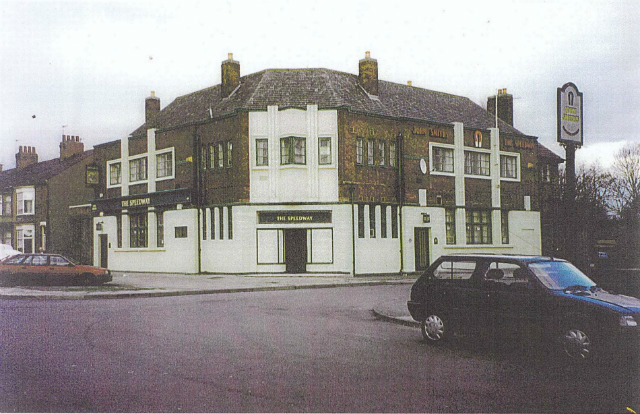 Picture source: Mark Sancto
---
The Speedway Hotel was situated on West Lane. This pub closed in 2005 and was subsequently demolished.

I remember walking to the actual motorcycle speedway / dog track / greyhound stadium (long gone) with my mate Alan, and buying a bag of crisps (3d) from here.
Source: John Yeadon
---
Do you have any anecdotes, historical information, updates or photographs of this pub? Become a contributor and submit them here.
Like this site? Recommend us via the social networking share button on the left hand side of the page, or follow us on
or

Were you a customer, publican or member of staff at this pub? Add your email contact details here and let past regulars get in touch.