» Main Index


» Search This Site


» Submit Pub


» Contact Us

Home > London > E10 > The Alma
The Alma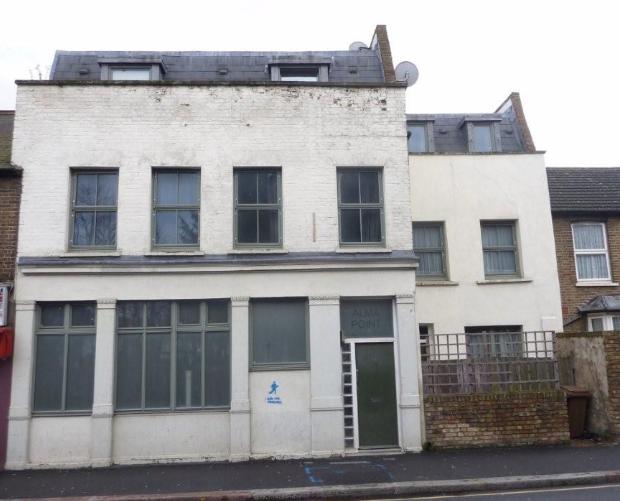 Picture source: Stephen Harris
---
The Alma was situated at 50 Church Road. Also known as the Four Finches it was converted to flats in 2002.
This pub was established in 1872 and was originally tied to the Wenlock Brewery.

In later years it was a Charrington's house, becoming a free house when its name was changed to the Four Finch's in

the mid-1990s. It was reputed

in 1995

to have the worst toilets of any pub in London. The pub closed in September 2002 for conversion to residential use.
Stephen Harris
My grandparents used to run this pub back in the 1960's / 1970's and me and my older sister practically grew up there. My aunt and uncle (John and Sandra Kneller) formed a band who played in the Alma; both sang and played guitar and David Essex was their drummer. The band eventually split up and John and Sandra later emigrated to Canada...we all know what happened to David Essex!
I have many happy memories of the Alma as a child and we also spent every Christmas there as one big happy East End family with several generations all celebrating together in true London style.
I think there were a few gangsters who'd pop their heads in to the pub every now and then too....those were the days!
Frances Tuerena (May 2011)
In the late 1970's early 1980's the publicans were John and Barbara Hall who had one son called Stephen. It was a brilliant pub then with Friday night discos dj'd by a guy called Dave. Lots of late night lock ins, and the odd fight!!!. Every year they had a trip to the coast for the regular local pensioners with a meal and bit of a knees up on the way home. They also had a Christmas disco for them and everyone went home with a present. This was all paid for by the regulars taking part in a weekly raffle. I worked there for a few years at this time.
Melanie Davies (March 2014)
---
Do you have any anecdotes, historical information, updates or photographs of this pub? Become a contributor and submit them here.
Like this site? Recommend us via the social networking share button on the left hand side of the page, or follow us on
or
Contacts
Were you a customer, publican or member of staff at this pub? Add your email contact details here and let past regulars get in touch.
| | | |
| --- | --- | --- |
| Name | Dates | Comments |
| Les Blackburn | 1970/1978 | John and Barbara son Stephen great pub good nights tom casey luo casey cleaner steve thomas bily archer to name a few good memories. |
| Melanie Davies (nee Dowsett) | 1977/1982 | Les & Steve Blackburn, Arthur Tanner, Tom Casey, Peter Faulkner (Peter Tyre) Kenny Bentley, Tony Tozer, Phil Tomlin, Stevie Window, Alfie, Jed, Ricky & Ann Hurn, Lenny Jefford, Ricky Day, Roger & Sharon, Brendan, Gerald & Anne, Steve Corrigan, Paul & Jan Hurn. Not forgetting Ron and Fred who were both bar staff and married to sisters |
| Peter Spillane | 1967/1974 | Went in there with Pj O'Kane, Steve Corrigan, Philip Woolerton, Gerry Reynolds, Ian Vogt, Rob Shields, John Leigh,Michael Wilding, David Walker and others who like me were old Georges/Wiseman schoolboys. |