» Main Index


» Search This Site


» Submit Pub


» Contact Us

Home > London > W11 > The Britannia
The Britannia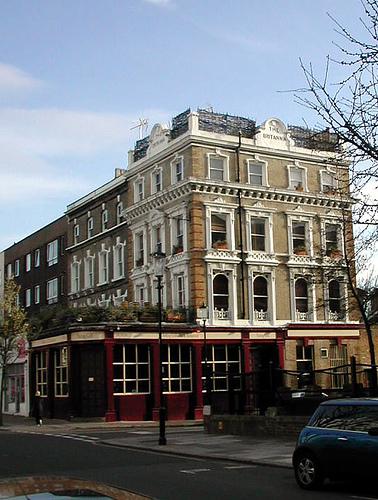 ---
The Britannia was situated at 123a Clarendon Road. It is now used as Anthony Worrall Thompson's restaurant 'Notting Grill'.
Now used as a restaurant called the Clarendon, a name taken from a former pub at 85 Clarendon Road.
T C (June 2011)
---
Do you have any anecdotes, historical information, updates or photographs of this pub? Become a contributor and submit them here.
Like this site? Recommend us via the social networking share button on the left hand side of the page, or follow us on
or

Were you a customer, publican or member of staff at this pub? Add your email contact details here and let past regulars get in touch.